Bounce House Rental Carmel Indiana
Order-by-Date

All Bounce House Rental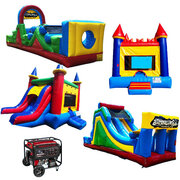 Bounce House Packages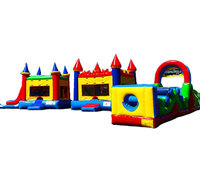 Water Slide Rentals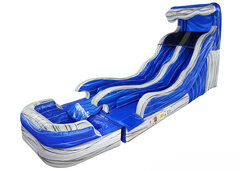 Bounce House Slide Rentals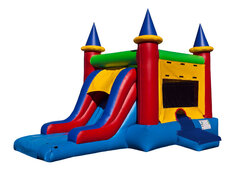 Bounce House Obstacle Course Rentals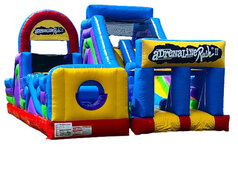 Standard Bounce House Rental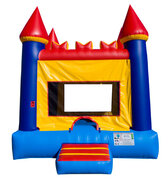 Inflatable Slide Rentals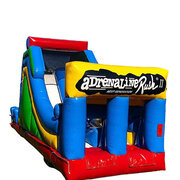 Carnival Game Rentals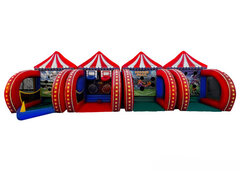 Carmel Bounce House Rentals
Proud to provide affordable bounce house rentals near
Carmel, IN
, and surrounding cities, with great service and the best pricing. Indy's Jump Around has provided
bounce house rentals, water slides, and obstacle courses for the Hamilton County area
special events. You have probably seen one of our excellent inflatable rentals at a Family Reunion, school event, Church Festival, Block Parties, public events, and other events in Carmel; we have delivered Bounce House rentals to Carmel Elementary, Carmel High School, Cherry Tree Elementary, and many More!
Jump Around
has any inflatable you need. Whether you're having a block party or a corporate event, Our Bounce House rentals are guaranteed success. We have delivered great times to many events in the Carmel, Indiana, area. Let Jump Around Bounce Houses and event rentals help your next block party or church festival be a huge success and make memories that will last a lifetime!
Benefits of a Jumper Rental in Carmel.
Renting a Jumper is an excellent source of exercise for all age groups. Bouncing around in an Inflatable Rental or adventuring through a Water Slide is an excellent source of cardiovascular exercise. Guests will love our bouncy castles because they allow them to act like children without getting into trouble with their parents. All guests have a particular appreciation for jumping higher than ever before without worrying about getting hurt.
Bounce House Rentals Promote Social Skills
Kids are obsessed with phones, tablets, and video games. Renting a bouncy castle for an outdoor event gives them a break from these devices and allows them to enjoy the fresh air and will entertain kids all day long. Chances are they won't want to come out by the end of the party. One of the best parts of getting inflatable games is seeing all the little ones playing and talking with one another. It creates friendships between party guests and gives them a chance to develop their social skills with one another. They run around with their new friends, which benefits parents with only one child and helps them develop team building skills that will benefit children for the rest of their lives!
Why Jump Around is the Best Bounce House Rental Company.
We Deliver, Set up, and pick up your party equipment; you enjoy the party. We offer great customer service, and our delivery team is all about safety. Once you have booked your jumper and the day of your event arrives. We will be sure to call you when we are on our way to the hamilton county area. Once we are there, we need to know where you want the bounce house and the power source, and we will take it from there. Once your bounce house is set up, we will review the rules, and you will enjoy your time! Our Popular Bounce Houses are always Delivered clean, which makes Jump Around Party Rentals a great choice in the Indianapolis area.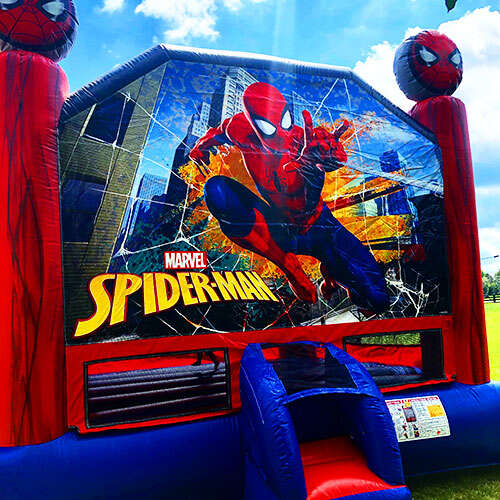 Birthday Parties
At Indys Jump Around Bounce House Rentals, we set up the best bounce houses in central Indiana; you will find a selection of popular Bouncers, Obstacle courses, and water slides in the Indianapolis Area for your birthday parties, family reunions, special events, and corporate event. You will find an incredible selection of licensed character-themed bouncer combos to match the theme of your next celebration, such as; Disney Frozen castle, Minnie Mouse Jumper, and Teenage Mutant Ninja Turtles Bounce House & Paw Patrol! Incorporating inflatables into your school event is a breeze. Host your mini carnival full of Bounce houses and Water Slides for everyone to enjoy. Our Bouncy Castles have also proven successful at Church Events. Coordinating a Church Event is beneficial for those who organize it and those who get to enjoy it. Check out the Paw Patrol Bounce House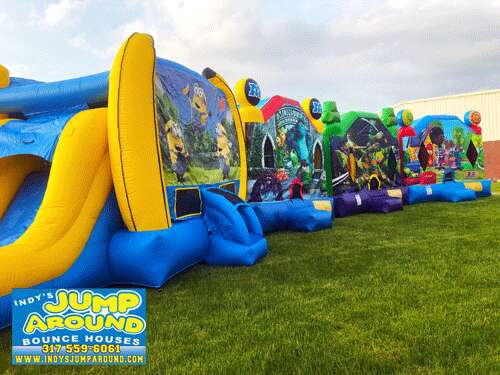 Corporate Events
At Indy Jump Around, we love to set up Large events, schools, and churches. Over the years, we have brought the fun for many school field days and fall festivals to schools all over the Indianapolis area and other cities such as Greenwood, Carmel, Indiana, and Fishers Schools for elementary and High School grade students. The kids love our selection of Bouncers in Indianapolis, Indiana. We have exciting Water Slides and bouncer slides, which are great for the summer, and the kids loved our Paw Patrol Waterslide rental and had so much fun! We offer the best "Jumpers" in the Indianapolis area. The prices you see on our website accurately reflect your pay; applicable fees may apply depending on setup location, surface, etc. We also have general Liability insurance as well to cover your next event.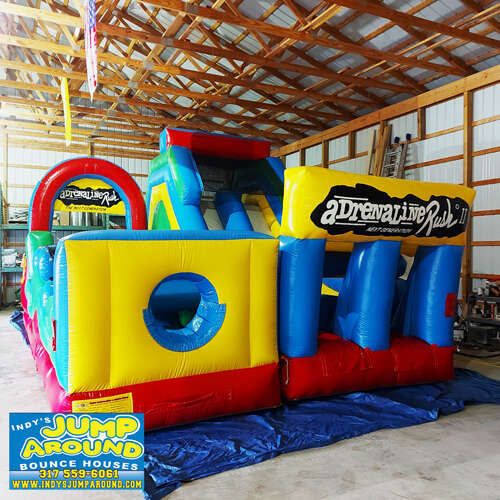 Bounce House Obstacle Course
Looking for Ultimate Fun Get a Bounce House Obstacle Course for your next Event? It's essential to see the great benefits Obstacle Courses have to offer. Renting a bounce house can seem stressful and might deter some Event Coordinators or parents from renting one. Before you schedule your bounce house obstacle Course rental, choose the right bounce house rental company. Indy's Jump Around has delivered thousands of inflatable products throughout the
Indianapolis Indiana
Area. We keep things simple so your guest can bounce around and you focus on making memories at your Special Event. From school field days to Church Youth Events, our Bounce House Obstacle Courses are the perfect choice for kids and adults. The best part about our Bounce House courses is that The Fun is always moving. Unlike a bounce house, participants start on one end and exit on the other. Indy's Jump Around Bounce House & party rental has many options regarding Inflatable Obstacles. Click the Link below and let the good time's Roll!
Obstacle Course Rentals
The Right Company for Your Event Needs
Indy's Jump Around Bounce House Rentals is the perfect choice for all your inflatable rental needs in Carmel. Whether you're planning a summer party in your backyard or a team-building event for your business, we've got you covered. Our high-quality jumpers and inflatables are sure to bring fun to any occasion.
Best Bounce House Rental Carmel Indiana
When you rent from Indy's Jump Around Bounce House Rentals, you can trust that your inflatable will be delivered, set up, and taken down by our professional crew. We take pride in making sure our units are clean and sanitized before each use, and we have a wide range of inflatables to choose from to meet your needs. The owner and crew are available to answer any questions you may have and to help with the reservation process. Check out our standard Bounce house rental!
Easy Reservation Process and On-Time Delivery
Renting from Indy's Jump Around Bounce House Rentals is easy and hassle-free. We offer drop-off and set-up service to Indianapolis, Fishers, and the surrounding area, and we'll even supply the cords for you! Our priority is to make sure your inflatable rental experience is a safe and enjoyable one. Contact us today to reserve your inflatable for your next event. Don't worry about the; weather. We can create a plan for any kind of weather just need to let us know the day of your reservation. Our top-notch professional crew will take care of the rest, so you can enjoy your day without any worries.
Most Popular and featured Bounce House Rentals
At Indys Jump Around, we have some of the most fun and exciting inflatables in the greater Indianapolis area! For Girls, We have the Frozen Bouncy House, Minnie Mouse, and more! For the boys, we offer
Spider-Man
, Toy Story, Monster Inc., and More! We also offer standard bounce house rentals, water slide rentals, and many other different options! Make sure to check out all of our inventory and package deals as well!
Does Jump Around Party Rentals Deliver Bounce House Rentals Near Me?
Indy Jump Around Birthday Party Rentals has had the best bounce house rentals in the Central Indiana Area
for parties and events since 2009. We aspire to be the premier Company in the
Indianapolis, Indiana
, Area. Indy's Jump Around Party Rentals has delivered and set up thousands of units throughout Indiana (Indianapolis) and other cities such as
Greenwood
,
Avon
,
Fishers
,
Zionsville
,
Noblesville
,
Columbus
,
Brownsburg
,
Franklin
, and more! Teamwork, Communication, and Speed are the core values of Indy's Jump Around with the purpose of Customer Satisfaction, Employment Opportunities, and Growth. We offer standard Bounce Houses, Water Slides, Inflatable Obstacles, and more. We are open year around. Our main seasons are
Summer, Fall, and Spring
, with Winter being our prep season. We offer competitive employee pay, bonus incentives, and company parties. We have delivered to
Homes, Corporate gatherings, Churches, Festivals
, and many more. Why choose Indy's Jump Around? Because we are devoted to providing our customers with the best quality service and the safest, cleanest, and most Popular party rental products that will make any event unforgettable. Our special packages include great discounts and are designed to provide the utmost excitement, whatever the occasion. We believe honesty is the key to any relationship; therefore, we are honest about our work and anything we do. So when you are looking for a Bouncer for your Birthday party or graduation party, you know you can trust Indys
Jump Around Party Rentals
to set up the best bounce house rentals for your birthday party and will help you throw the best party for your next party.