Bounce House Rentals Greenwood IN
You can schedule your Bounce House Rentals Online!
Our convenient online ordering process makes booking your next event a breeze. For the best pricing click on one of our Jumper Options below, select your date and time, enter your next rental event information pay the $50 deposit, and you are all set! It's as simple as that. So check out our Inflatable Rentals below. For a huge success, schedule your Bounce House Today! We Enjoy providing safe, fun, and great for a graduation party!
Order-by-Date

All Bounce House Rental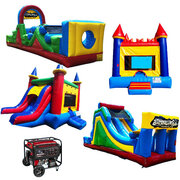 Bounce House Packages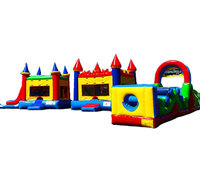 Water Slide Rentals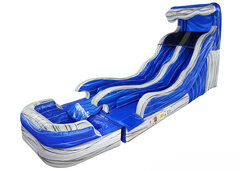 Bounce House Slide Rentals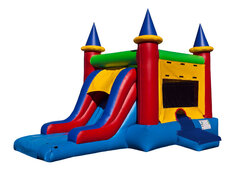 Bounce House Obstacle Course Rentals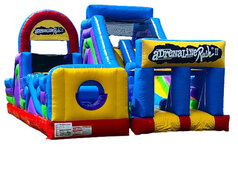 Standard Bounce House Rental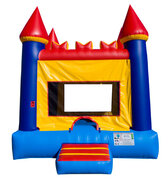 Inflatable Slide Rentals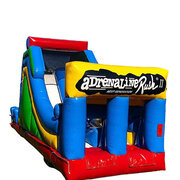 Carnival Game Rentals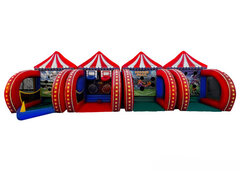 Explore Exciting Bounce Castle Rentals and Inflatable Bounce Houses in Greenwood, Indiana
Welcome to your premier bounce house rental destination in Greenwood, Indiana, where adventure and entertainment collide! Discover an extensive range of captivating bounce castle rentals and inflatable bounce houses that will bring boundless joy to your special events. Our exceptional selection includes a castle bounce house rental that will transport children and adults alike to a world of enchantment. With our irresistible package deals, you can elevate your celebrations to new heights while keeping your budget intact. Whether you're hosting a birthday party, school function, or community gathering, our bouncy castle rentals promise hours of laughter, excitement, and unforgettable memories.
Bounce House And Birthday Party Rentals Greenwood Indiana
For Bounce House Rentals and water slide rentals, look no further than Indy's Jump Around Party Rentals! Proud to provide the best quality Jumper rentals near Greenwood and surrounding Cities. For the past ten years, Indy's Jump Around has provided the best bouncer rentals, Inflatable water slides, and obstacle courses to the Johnson County areas. You have probably seen one of our awesome inflatables at a school event in Greenwood. We have delivered Bouncer Combos to ISOM Elementary, Center Groove High School, Suger Groove Elementary, and many More! Make memories that will last a lifetime with an inflatable rental. From backyard birthday parties, school field days, church picnics, corporate events, high-quality parties, and more, Indy's Jump Around party rentals are one of the Greenwood area's top choices for delivering FUN! You can schedule your Bounce House Rentals online! Our convenient online ordering process makes booking your next party or event a breeze. Click the link below to select your date and time, choose your item(s), and enter your event information. It's as simple as that. So click below and schedule your Bouncer with Greenwood's top bounce house rental company!
All Bounce House Rentals
Perfect bounce house rentals in Greenwood, Indiana
Bouncy castles and inflatable water slides are excellent sources of exercise for kids. Bouncing around in a Jumper or adventuring through our Inflatables is an excellent source of cardiovascular exercise. Kids love bouncy Houses because it allows them to act like children without getting into trouble with their parents. All kids have a particular appreciation for jumping higher than ever before without worrying about getting hurt.
Simple Moonwalk Rental Process
We Deliver to your house, set up and pick up the jumper, and offer the best pricing. You enjoy a relaxing experience at your birthday party. Once you have booked your jump house or water slides and the day of your event arrives. We will call you when we are on our way. Once we are there, we need to know where you want the Bouncer Combo and the power source, and we will take it from there. Once your Bouncy House is set up, we will review the rules, and you will enjoy your time!
Excellent Social Skills For Kids
Kids are obsessed with phones, tablets, and video games. Renting a bouncy house for your next party or event gives them a break from these devices and allows them to enjoy the fresh air and summer heat. Chances are they won't want to come out by the end of the party. One of the best parts of a Jumper rental is seeing all the kids playing and talking with one another. It creates friendships between the children and gives them a chance to develop their social skills with one another. They run around with their new friends, which benefits parents with only one child.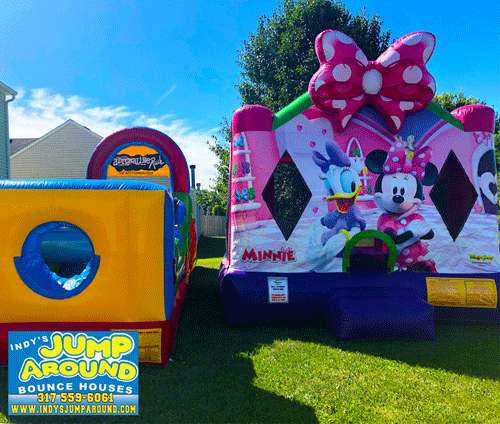 Corporate Event Rental
Do you have a Corporate event coming up? Check out the best bounce house Rentals in Greenwood! Get an Inflatable Obstacle Course and a Bouncer Rental for your next Party! Our Customers enjoy the variety of this package deal. Guests can go through the Obstacle Course and Jump Around in the inflatable Bounce Houses. In this Package, you get the 35ft Obstacle Course and a Bouncy House of your Choice! You can have a Spider-Man Bounce House or a Minnie Mouse Bounce House. You make the Choice, and we deliver the FUN so you have the best party!
Obstacle Course & Bounce House Rentals
Bounce House Rentals Greenwood IN Birthday Parties
The Best Bounce House Rentals in Indiana has ever experienced. We Deliver to every end of the city and surrounding cities, such as Indianapolis, Carmel, Fishers, Brownsburg, Avon, and more! That said, we make it a point to deliver on time with clean, high-quality Inflatable rentals. It's easy to say Jump Around offers the best and cleanest equipment. You can count on Indy's Jump Around party rentals for your birthday party anywhere in Greenwood and surrounding areas within our service area.
Furthermore, our friendly team will handle all the heavy lifting, from setting up your inflatable jumpy house rental to returning to pick everything up, like we were never even there. So, you do not have to worry about that aspect of the planning. Our delivery crews will handle everything you point to where you want us to set up, and we will do the rest. It's that easy!
Bounce House Rentals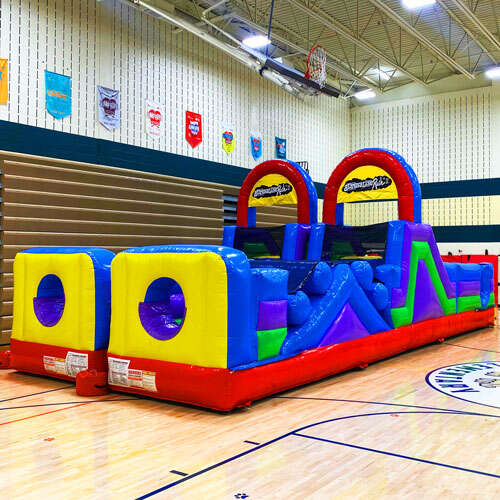 Obstacle Course Rental Greenwood IN
Indy's Jump Around party rentals Presents the Duel Lane 35 Obstacle Course, a 35-foot-long inflatable obstacle course structure designed for sheer fun and excitement as guests can race down the obstacle course to see who the fastest contestant is. The Double Lane Obstacle Course rental will bring out the competitive side in everyone, and its colorful design will surely attract everyone. Kids will love to play around and have a great time and it will be a huge success. The Best bounce house rentals Greenwood, IN, and the Indianapolis area have ever experienced!
Bounce House Obstacle Course Rental Greenwood IN
Indy's Jump Around Bounce House Rentals: The Perfect Party Rental Company for Your Upcoming Events
Indy's Jump Around Bounce House Rentals is the top choice for party rentals and themed bounce houses in Johnson County and the surrounding areas. We offer a wide selection of bounce houses for rent, perfect for any special event or occasion. Whether you're planning a birthday party, school event, or community gathering, our bounce houses will make it a perfect party. Our convenient online reservation system makes it easy to find and rent the perfect bounce house near you; search for "bounce house rentals near me" or "bouncy houses for rent near me," and we will pop up. Our top-notch customer service and reliable equipment make us the go-to party rental company for all your upcoming events. Disney Frozen
Bounce House Rental Company Indy's Jump Around
Indy's Jump Around party rentals have been delivering Jumpers to parties and events since 2009. We offer Inflatable Water slides, Obstacle Courses, and the best bounce house rentals near Greenwood and the Indianapolis area. So, if you searched waterslide rentals near me, you are in the right place. We provide excellent service to customers with all their bounce house rental needs. Indy's Jump Around has provided thousands of inflatable bounce house rentals throughout Central Indiana (Indianapolis) and other cities such as
Brownsburg
,
Zionsville
,
Fishers
,
Noblesville
,
Columbus
,
Carmel
,
Franklin
,
Avon
, and many more! Even get a bounce house rental in Greenfield, Indiana. Teamwork, Communication, and Speed are the core values of Indy's Jump Around with the purpose of Customer Satisfaction, Employment Opportunities, and Growth. We offer standard Bounce Houses, Water Slides, Inflatable Obstacle Courses, and more. We are open year-round. Our main seasons are Summer, Fall, and Spring, with Winter being our prep season. We offer competitive employee pay, bonus incentives, and company parties. We deliver to Homes, Schools, Churches, Festivals, and many more.